Phuket Design & Develop...
About Phuket Window?

Outsourcing IT Services

phuketwindow.com

is a Phuket, Bangkok, Thailand based company primarily working in the areas of IT services locally as well as offshore outsourcing. We offer total world class solutions in graphic design, website design, development, maintenance, seo and IT consultance. Our teams have skill experience in Java, Microsoft .NET , Oracle, MS SQL, Crystal Report.

The advance business understanding integrates technology insights we can help you adhere to your core competence and stay competitive in business. Phuket Window specialized

"Offshore Outsourcing"

team work and we develop each Offshore Outsourcing IT Services solution to suit your specific requirements.
Website design professional

with search engine friendly, low cost and develop the company providing quality and professional web design and web development services to customers from all over the world.

More...

Our Programming and Software

Developer accepted as a vital business tactic to decrease costs and amend efficiency to be success. Our experienced developers are ready to learn your goals and tailor your organization.

More...
"E-commerce & Shopping Cart"

is used all over the world to run on professional Internet for making the money. We built-in integration with Google Checkout, PayPal, Google Analytics, and eBay of payment gateways make the easier.

More...

Good

"Hosting"

and provides

"Domain Name registration"

for the small business until the large companies who want to open e-commerce web site and have more database and customer in most level.

More...
Phuket window is a

"Graphic Design"

company tranquil of professional graphic designers, communication and branding experts focused on logo design and corporate branding. The production of high quality

"Full Color Printing"

with customer satisfaction in mind. As a online printing company, we provide instant pricing, online ordering.

More...

We have a

"Professional Teams"

of IT consulting experts to give you the best service possible at affordable prices. So if you need help with migrating or installing your email system, developing security solutions, wireless or cable management, designing or upgrading a network infrastructure, project planning and help desk services, Phuket Window consultants can help you.

More...
E-Marketing & Advertising

Why SEO is important for your online success?

Our natural SEO services will improve a websites organic search ranking in all the major search engines for a targeted set of keywords. More 80% of all online search traffic goes to the top 10 results on page of many search engine for example Google, Bing. SEO has become an essential component of any internet marketing strategy.

More...
IT Outsourcing

Phuket Window is ready to serve for your business in successfully your projects.

Outsource Web Design
Outsource Graphic Design
Outsource Web Development
Outsource Software Development
Outsource SEO
Outsource Joomla (CMS)
Outsource Web Hosting
Outsource Flash Animation
Hotspot Wi-Fi Solutions
Easy Software for your Hotspot Solution: Lan and Wireless System

Support Log Analysis for Thailand Computer LAW 2550
Authentication Gateway with Radius Accouting

Support Authen with Active Directory Window200x Server

Local Radius Billing Interface ( Prepaid / Postpaid / Refill Card)
Support Lan and Wireless system

Loadbalacing Multiwan with link Fail Over

Primary Link and Backup Link with link Fail Over

Squid Cache Transparent Proxy squid

Qos Limite Bandwidth / Firewall Nat / P2p Blocking/ Layer7 Protocal Blocking

Mac Address / Limite BW Support

None require install any software on the client

Static Client Passthrough/Wall Garden & Advertising URL

Firewalls protection : Syn-flood ,DOS, Port scan
Contact Us

Mobile:
Support in English Language: 086-4702068
Support in Chinese Language: 086-4702068
Support in Thai Language: 086-4702068
Email: phuketwindow@gmail.com


Office:
Phuket Office: 60/6 Kra Road T. Taladyai Muang Phuket Thailand 83000
Bangkok Office: 52 Petkasem Road Bangkok Thailand 10100
Telephone: +66 76 221232

| | |
| --- | --- |
| | Why is SEO so important for your business? 73% of new website visitors come through search engine |
Web Design & Maintenance:
Professional Developers: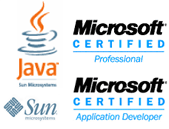 Web Design Special Rate:
15,000 Baht for the first 5 web pages (includesl graphics, page layout, buttons, etc.) and 1,500 Baht for each additional page.
Free! Custom forms.
Free! website submission to major search engines.
Free! web hosting & domain name for 12 months valued at 2,500 Baht.
Outsource IT Services:
Outsource Onshoring
Outsource Nearshoring
Outsource Offshoring
Outsource Homesourcing
Outsource Multisourcing
Web Design:
Original Website design & redesign
Flash, Photoshop, Ilustrator, Swish
Web 2.0 standard HTML, CSS
Website maintenance, update & support
Flash & Multimedia:
Animated flash presentation
Flash banner design
Powerpoint to flash conversion
Flash intro or flash animated logo
Corporate CD or digital brochure
Graphic Design & Printing:
Logo Design
Business Card Design
Leaflets Design
Brochures Design
Posters Design
Marketing Materials Design
Annual Reports Design
Advertising Campaigns Logos

Sale Kits

Stationeries Design
Newsletters & E-Mail Flyer

Letterhead & Envelope Design

Magazine & Catalogue Design
Packaging Design
Miscellaneous
Dynamic Web Develop:
Web development with php / mysql
Web development with xhtml / Ajax / Java
Web development with ASP.Net / SQL
Shopping cart development solution
E-commerce web development
Paypal integration
Our Services:
Quality Services
IT Outsourcing Services
Professional attitude
Exceptional design
Professional coding
Affordable cost